I thought you might like to see some images from my neck of the woods. The first two are of Fyvie Castle which is just down the road from us. It and the estate are now owned by the National Trust for Scotland and is an excellent location for a walk or a picnic.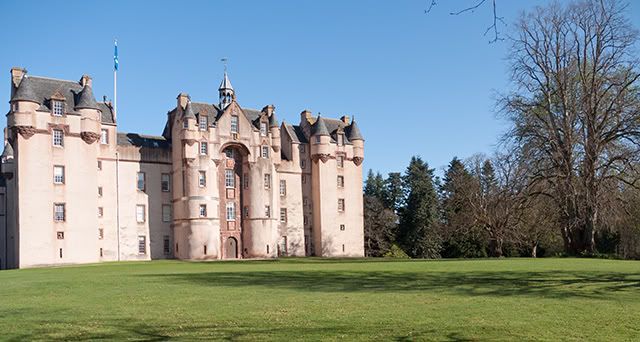 Banff and MacDuff (just up the road from us) are separated by the river Deveron, the bridge over which you see in the first image. Centre middle is the football ground of Deveron Vale football club.
The tower in MacDuff has a clock on three of the faces but the one seen from Banff has no clock. The folk in Macduff would not give the folk in Banff the time of day!. MacDuff is the industrial centre while Banff is the commercial centre. MacDuff still has a small fishing fleet and has the only shipyard in the U.K. which still builds wooden boats - mainly fishing trawlers but it has a steady trickle of people who want a trawler- style boat fitted out for family cruising rather than for fish (sets you back about 2 million.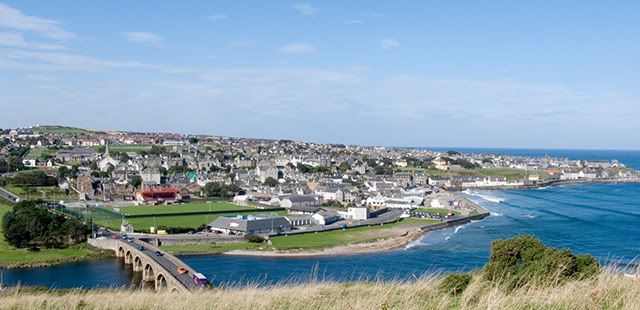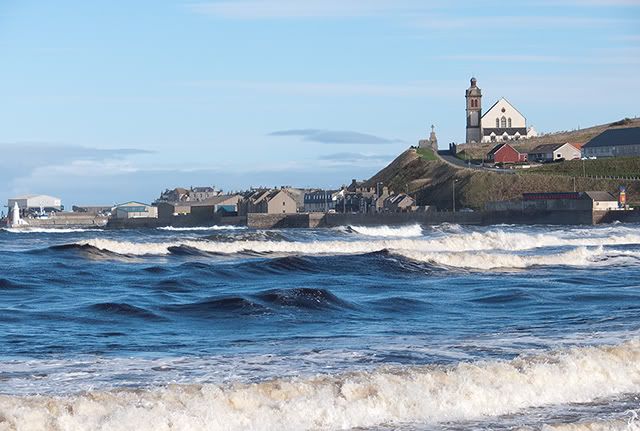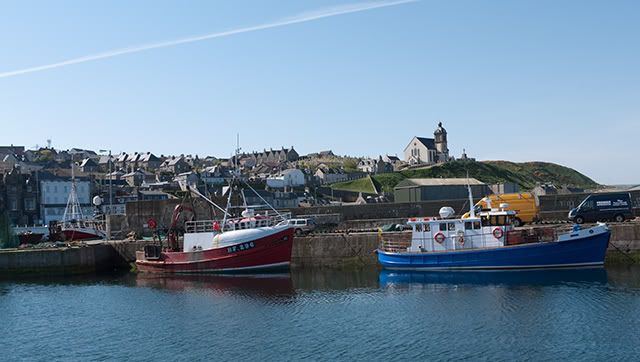 The abandoned swimming pool at Tarlair (adjacent to MacDuff) was recently given grade A listing by virtue of its Art Deco architecture. In its zenith in the 40s and 50s it attracted up to 5000 to its swimming galas. In more recent times it has been the venue for rock concerts.
A few years ago we had a quiet autumn which allowed the trees to keep their foliage right through to November. This is in a park in Turriff.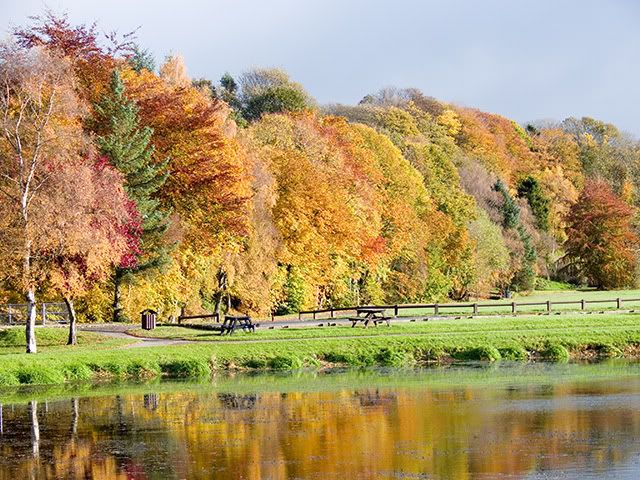 I hope they are of interest.