2003 Threetowners Reunion in Albury Australia
Expatriates from our three towns met for a weekend at The Manor House in the Australian border city of Albury. Names Left to Right, Standing: Jim Dickie, George O'Connor, Betty McCallum (nee McGurk), Barbara McMaster (nee McAlpine), John McMaster, Margaret Gemmell (nee McCubbin), John Bone, Bobby McCubbin, Hughie McCallum. Kneeling: Netta McCubbin (nee Grant), Sally O'Connor (nee Jamieson). Sitting: Margaret Templeton (nee) Boyle, Irene Dickie (nee Park), David Bone, Marilou Bone, Sadie McAteer (nee Milligan), John Gemmell.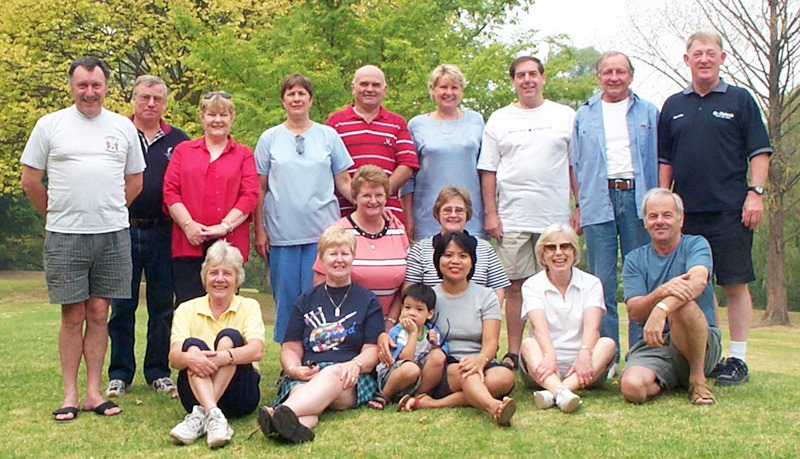 On behalf of all those who attended, I'd like to pass on a big thank you to John Bone for making all the arrangements. Also, thanks to all those who brought the ingredients for our Sunday morning fry-up.