Ardrossan WW1 Roll of Honour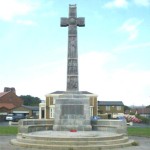 ADAMS John, ADAMSON George Addis, ADAMSON Rbt Thorburn, ALEXANDER Archibald C, ANDERSON David Shanks, ANDERSON George, ASHTON John, BECKETT James Ranald, BELL Lawrence, BLACKWOOD John, BOA H William, BOYD, David, BOYD John, BRECKENRIDGE George, BRECKENRIDGE William, BRENNEN Hugh, BRUCE Robert Andrew, CAIRNS William, CALDWELL Duncan, CALDWELL Thomas, CARPENTER George, CARTNER George, CHRISTIE James Alex, CLINTON Thomas, CONN William Galloway, COOK Donald MacQueen, COOK William, CRANSTON Thomas, CRAWFORD David,  CULLEN Hugh, CULLEN John, CURLETT John, CURRIE Rbt Breckenridge, DICK William, DOCHERTY John, DOCHERTY Patrick, DONNACHIE William, DOUGLAS Gilbert, DOW Dugald, FLEMING John, FLEMING William, FLEMING William Robert, GARDINER Duncan, GATES Thomas, GIBB James Shirra, GIBSON Daniel M, GOODWIN Mathew Deane, GRAY James, GREEN Robert McI, GRIERSON John, GUTHRIE William, HAMILTON James, HAMILTON James Smith, HARVEY John, HOUSTON James, HUNTER James, IRVINE Thomas Young, IRVINE William, JOHNSTONE John, JONES Alfred, KEAN Andrew, KERR John Peter, KERR Robert, KILLIN Duncan, LAUGHLAND Raymond, LEITCH John, LEONARD William, LINTON Henry McEwan, LOGAN Peter, LYNCH Hugh, MACKAY George Douglas, MARTIN Alexander, MELVIN William, MILLER John Orr, MORTON James McLaren, MUIR Alexander, MUIR James, MUNN Francis, MUNN John William, MUNRO Archie, MURPHY John, MURRAY Andrew S, McARTHUR Dugald, McCAFFERTY Hugh P, McCALLUM Daniel, McCALLUM James, McCASKILL Alexander, McCREADIE Robert, McDONALD Archibald, McDONALD David, McDOWALL John, McEWAN David, McEWAN Duncan, McFARLANE John, McGILL Daniel, McGILLIVRAY John, McGILLIVRAY William, McGRATTAN Thomas, McILROY James, McINNES William, McINTYRE William, McKIRDY John, McLACHLAN Duncan, McLEAN John, McLEISH Thomas, McMILLAN J Mathieson, McMILLAN John, McMILLAN William, McNAMEE Patrick, McNICOL Angus, NOLAN Peter, NOLAN William Craig, NORWOOD James A, OGDEN Charles Fraser, PEARSON Maxwell C, PHINN William, RADCLIFFE James, RADCLIFFE William, RAMSAY George, RANKIN John, RITCHIE Robert, ROCHE Patrick, RODGER William C, RODMAN A Mathieson, ROXBURGH James Cook, ROXBURGH J Hampton, SKILLEN Robert, SMITH Angus Ross, SMITH Charles, SMITH James Ritchie, SMITH Matthew Patterson, SMITH Thomas Howie, SMYTH William, STAIRS Robert S, STEVENS J Bright, STEVENSON Geo Arthur, TAIT William, TAYLOR Andrew, TAYLOR George Walker, TAYLOR John, THOMSON Thomas, TRAVERS Andrew, TUMMILTY Charles, URQUHART Ian S, WALKER Arch Kennedy, WALLACE Tom, WALLACE William H, WATT Edwin F, WHITEHEAD James, WRIGHT William.
 Ardrossan WW2 Roll of Honour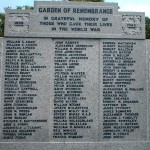 William G. ADAM, William G. ADAMS, Charles AITKEN, James AUSTIN, George BALLANTYNE, Robert BARCLAY, Ralph A.W. BARR, Patrick BARTLEY, William BELL CAMERONS, William BELL R.A.F., Francis BRADY, Roderick BROWN, William BROWN, Harold BUSBRIDGE, Richard CALDER, Charles CAMPBELL, George COOK, Sidney K. COLEMAN, James CRANSTON, David CRAWFORD, John CUMMING, James CUNNINGHAM, John M. DODDS, John B. DUNCAN, John DUNLOP, Richard E. EASTERBROOK, John E. EVANS, Archibald J. FLEMING, William GILLESPIE, Thomas GRAHAM, James DODDS, John HARVEY, Alexande HENDERSON, William N. HUGHES, Hugh JOHNSTONE, Thomas JOHNSTONE, Karl M. JORGENSEN, Robert KYLE, William LOGUE, James LONG, John LYNN, Stephen McATEER, William McAULIFFE, Patrick McCann, David McCARTNEY Peter McCREADIE, David McCUBBIN, James McCUBBIN, John McCUBBIN, Joseph McCULLOCH, David McGINN, William McGINN, Joseph McILHATTON, Robert McKAY M.N., Robert McKAY R.A.F., Robert McKECHAN, William McLAUGHLAND, William McLELLAN, William H. McMILLAN, Neil McNICOL, John McPOLIN, Francis McQUADE, Gordon MACTAVISH, Albert MALCOLM, Robert MALCOLM, Charles MARTIN, John G. MELLOR, Peter MONAGHAN, Archibald MORGAN, Samuel MORRISON, John MORTON, Robert S. MURCHIE, Patrick MURRAY, William NORRIS, Harry NORTHCOTE, David NORWOOD, Joseph OTTY, Alexander M. PHILLIPS, Mark RAMSAY, Richard REID, John SHEARER, Robert W. SHEARER, Mathew SIM, James STEWART, James SUMMERS, Alexander THOMSON, William J. TOMELTY, Joseph TOWNSLEY, Kenneth S. WATSON, John WEATHERSTONE, Cornelius WELSH, John B. YUILLE, John McKAY.